Members Only Virtual Event Bill 184 Update
August 25, 2020 @ 8:00 pm

-

9:30 pm
Our meeting is virtual event for Members Only and starts at 8 pm.
Special Meeting: August 25th, 2020 at 8:00 pm – 9:30pm
Location: Online
Cost: Members Only for non-members please choose a membership option.
Spotlight Session – Bill 184 – Harry Fine – During the Bill 184 webinar we will discuss things such as:
Why the changes to RTA
Timeline of Bill 184
Changes happening post-COVID
The specific legislative changes, clause by clause review
Transition provisions are important to understand
How will this work in real life
Important takeaways for landlord investors
Questions are welcome following the presentation.
The legislature has now passed Bill 184 and the bill has now been proclaimed into law. In order to stay out of trouble, you will need to know not only the technical changes, but how to deal with them on a day to day basis.
This CPD for investor landlords will describe the history and background of this bill, discuss the substantive changes, and also looks at the tie-in to COVID-19. The webinar is 1.5 hours.
Speaker: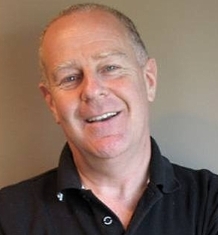 Harry Fine is a paralegal of 17 years after sitting as an adjudicator at the Ontario Landlord and Tenant Board. In 2018 Harry was honoured with the Law Society's prestigious William J. Simpson Distinguished Paralegal Award. He is one of only 7 paralegals to receive that honour.
Harry is committed to providing excellent Small Claims Court, Landlord & Tenant Board and Human Rights Tribunal expertise to individuals and businesses, big and small, across the Greater Toronto area.
Harry appears regularly on the CBC, CTV, the Globe and Mail, Toronto Star and other media outlets, speaking about the issues related to residential tenancy law in Ontario.
Harry has taught aspiring paralegals at Humber College, was RECO approved for his course to Realtors, and has spoken at virtually every Real Estate Board in Ontario, along with dozens of brokerages.