Durham REI April 2020 Meeting
April 8, 2020 @ 7:00 pm

-

10:00 pm

Free
Our meeting will start at 7:00 pm and doors will open at 6:45 pm and end by 10pm.
Next Meeting: April 8th, 2020 at 7:00 pm
Location:Carruthers Creek Golf & Country Club, 650 Lake Ridge Rd South, Ajax, Ontario.
Cost:$100 per person at the door for non-members or choose a membership option.
Location Context: Located off Lake Ridge Road just south of Bayly Street East. It is the first entrance on the right once you pass Bayly. There is ample parking.
Before the meeting:
1. Please register online right here (You must register for this event to be entered to win prizes at the meeting)
2. Bring business cards and property deal sheets for the networking table.
Agenda for the Evening:
* Introductions and Durham Updates
* Keynote Speaker – The Magic of Cap Rates When Investing in Apartment Buildings – Pierre-Paul Turgeon

* Keynote Speaker – Water Metering for Landlords of Small Rental Buildings – Andrew Beacom

* Wrap-up and Burning Questions
* Networking and Developing Your Power Team
Speaker Showcase: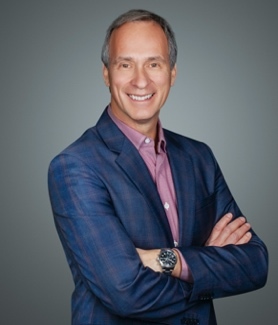 Pierre-Paul is Canada's leading authority and insider when it comes to investing in apartment buildings because of his unique perspective on this type of investment. He is a former CMHC multi-family underwriter and a full-time multi-family investor with a portfolio of 160 doors valued in excess of $20M. As a former CMHC apartment building underwriter, he has analyzed hundreds of apartment deals in three provinces and three territories. He has analyzed more apartment buildings than most of the largest landlords in the country. Not only is he familiar with the front end of buying apartment buildings, but also he is also very knowledgeable with the back-end of this business, that is when apartment deals go sour and investors default on their loan as he also managed the default management department in CMHC's Prairie office. This wealth of knowledge and experience enables Pierre-Paul to invest in apartments buildings strategically to ensure a sound return for his investors with low risks. Pierre-Paul has won numerous awards including the award for Service Provider of the Year (2012) by CREW for his multifamily training program. He is a national speaker and trainer on the subject of multi-family investing (Free Ebook Multifamily Investing Secrets Revealed at: http://multifamilyinvestingcanada.com/).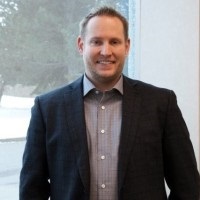 Since 2002, Priority Submetering Solutions has provided utility billing and submetering services to Canadian and US customers. A family owned company for it's entirety, Priority employs 30 Canadians and is currently located in the GTA in Pickering, Ontario. Our core values of Transparency, Accountability and Approachability have served us well for almost 20 years. With a workforce large enough to take on any job while being small enough to care, Priority is always there to serve you the customer.
Andrew Beacom is the President & CEO of Priority Submetering Solutions. He has been in the submetering industry for almost 30 years as his family began a meter manufacturing company back in 1991. With early experience in manufacturing and servicing submeters, as well as spending almost 20 years working with legislative requirements from both provincial and federal branches of government, Andrew is well rounded in both the technical and legal requirements of submetering.
Related Events