You probably know what a minefield it can be trying to get quality training and support.
We were fed up with hearing stories about good people with a great intentions, just like you, being left stuck and let down in their pursuit of real estate investing success, thanks to:
Sleazy High Pressure Real Estate Education Companies..
People in Real Estate That are More Concerned About Their Next Sale Instead of Your Success.
Real Estate Organizations with Big Egos and Media Presence, But Share Little About Actual Strategy or Implementation…

Thankfully, all that is behind you …
The Durham Real Estate Investor club is an Education Focused organization run by Real Estate Investors for Real Estate Investors.
Take Your Investing To The Next Level – Join Durham REI
Don't waste years of time gaining real estate knowledge that may or may not work.
You will meet other succesful Real Estate Investors who will help take your real estate investing to the next level, like this awesome power couple.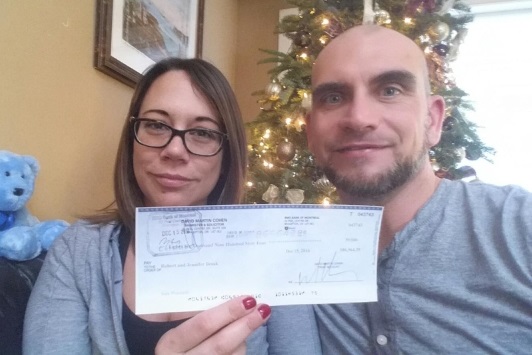 Jen and Rob Break who just completed the sale of a property and pocketed $86,964.39 after just 2 years. With none of their own funds in the deal!
What would it mean to you to find a Real Estate Club with people who actively invested in Real Estate?
What if you could learn about using different real estate strategies that you have not tried yet?
What would it mean to get insider knowledge of an area, in order to find out what strategies are working and which are not?
How would this help you to achieve your Real Estate goals?
Join Durham REI Today
Are you Creating the Wealth that You Want through Your Real Estate Investments?
You may have come to understand how to invest in Real Estate through a training program or organization which provided a starting point.  These programs and organizations do a great job at sharing the value of investing in real estate, and focus on the different profit centres within real estate.
Or perhaps you picked up a few books, and decided to dive in head first, learning is you moved through your first few projects.
But you might have quickly found that you needed more on the streets knowledge, that you just could not find through these training programs or in those books.
You could spend thousands of dollars on programs, training materials, and sales people disguised as coaches.
Maybe the organization pulled a little bait and switch on you, telling you to invest in financing for a development project or a mortgage syndication, but not owning Real Estate directly anymore … because it's easier. 
Bull@#$%$!

Benefit from year's of knowledge from successful investor's who are actual investing in residential real estate directly.
Become A Member Today!